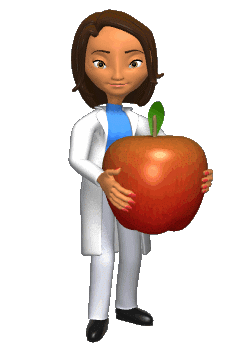 THE SUNNYSIDE HEALTH & WELLNESS CENTER
9775 SE Sunnyside Road
Clackamas, Or 97015
503-655-8471
*****************************************************************
NEW SUNNYSIDE HEALTH & WELLNESS CENTE
R OPENS
Clackamas County has opened a new health care clinic in the Sunnyside area. The Sunnyside Health & Wellness Center offers affordable, high quality health care and mental health services for the entire family, as well as dental care (Summer 2012). The clinic is now accepting new patients
They accept Medicare,Medicaid/ Oregon Health Plan (OHP), and many private plans. For those without insurance they offer services on a sliding scale A fee of at least $20 is to be paid for medical visits at time of appointments. Services include:
Adult Health Care
Adolescent Health Care
Child Health Care
Prenatal Care and Family Planning
Immunizations
Mental or Emotional Health Services
Alcohol and Drug Treatment
Dental Care (Summer 2012)
THE SUNNYSIDE HEALTH & WELLNESS CENTER
9775 SE Sunnyside Road
Clackamas, Or 97015
503-655-8471
Monday-Friday
9:00am-8:00pm
Centro de Salud y Bienestar de Sunnyside

Cuidado de salud accesible para toda la Familia
Ahora acceptando Pacientes Nuevos
El condado de Clackamas esta abriendo una nueva Clinica de Cuidado para la salud en el area de
Sunnyside. Ofrecera cuidado de salud y salud mental de alta calidad y accesible para la familia completa, en
el verano del 2012 tambien tendran cuidado dental.
*****************************************************************
GLADSTONE COMMUNITY CENTER
18911 Portland Ave
Gladstone, Or 97027
503-850-4472

Welcoming new pediatric and adult patients

Sliding Scale Options Available

All insurance Accepted

Clinic hours 8:00am - 5:00pm

Services include well child exams, comprehensive exams,

acute illness visits, immunizations, and more



************************************************************************

The Children's Program has expanded its dental program to uninsured children aged 5 to18. Children who qualify for enrollment must have a referral submitted on their behalf by a school representative, school based health center, county health department, pediatrician or hospital emergency room. The program provides access of up to $500 of covered basic dental services at no charge to the patient.
LEARN MORE BY GOING TO:
http://www.odscompanies.com/about/childrens.shtml
The Children's Program is a program that the Oregon Educators Benefit Board (OEBB)and ODS created in partnership with Willamette Dental, Kaiser and Oregon dentists to ensure that uninsured children in the State of Oregon have access to dental care. The program will provide basic dental services for children between the ages of 5 and 18 years old who reside in Oregon and are not covered under any dental plan (OHP is a dental plan).
For more information: Please contact the Children's Program Coordinator at 503-265-5627 or888-393-2772, or E-mail childrensprogram@odscompanies.com
*****************************************************************
NORTHWEST FAMILY SERVICES: Free or low cost medial assistance
_______________________________________________________