CAFE Spring 2017 SESSION BEGINS MONDAY, April 10 2017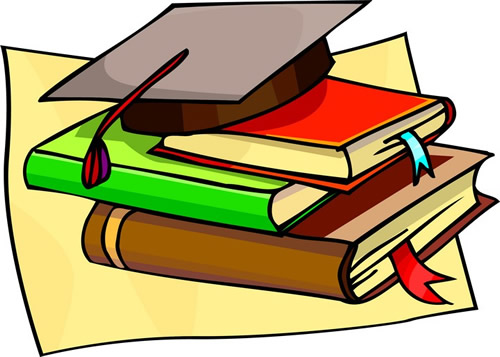 Dear Parents and Guardians of Milwaukie High School students,
Thank you for your interest in the Milwaukie High School CAFE (Child and Family Enrichment) after-school services and activities program. CAFE offers academic tutoring, resume building, and homework help in our "Not Your Regular Study Hall." Students also have the opportunity to recover credit for classes they are missing and to attend various workshops on self-defense, leadership skills, career and job readiness, and much more!
The Spring CAFE session at Milwaukie High School will begin on MONDAY, April 10, 2017. CAFE meets Monday through Thursday, from 3:30-5:30.
Please note CAFE is not provided on early release days, during holiday breaks, or when Milwaukie High School is closed due to inclement weather or other emergencies.

How to register? Students must return a registration form signed by a parent or guardian once each school year. Registration forms are available in the CAFE office (in the school library, behind the upper computer lab) and in the Student Management Office (located at the entrance to the main building).
Students can get blank registration forms and return completed registration forms to the CAFE office or to the Student Management Office.
Daily CAFE Schedule
3:15pm – Registered CAFÉ participants sign in in the MHS Commons—hot meal provided!
3:30pm – Session 1 of enrichment activities
4:30pm – Session 2 of enrichment activities
5:30pm – Snack served in MHS Commons
5:50pm – Board district buses
6:00pm – Buses depart from MHS
**Check out the "Articles" tab to the left for the Spring 2017 schedule for CAFE classes and activities.**
All classes, transportation, field trips and meals are offered to your student free of charge in the 2016-2017 school year.
The safety and wellbeing of your child is of the utmost importance to us. Please feel free to contact me if you have any questions or concerns.
Sincerely,
Catherine Malinis
Metropolitan Family Service, Milwaukie High School CAFE Site Manager
(503) 201 – 3358
Estimados Padres (o) Guardián de los estudiantes de la Secundaria de Milwaukie.
Gracias por registrar a los estudiantes en la Secundaria de Milwaukie (Enriquecimiento de los niños y familia) del CAFÉ después de escuela.
La sesión de CAFE la Secundaria de Milwaukie empezar el lunes, 9 abril 2017.
El programa ofrece actividades de Lunes a Jueves, de 3:30-5:30.
Los estudiantes registrados en el programa recibirán cena caliente 3:15, y también les ofrecemos dos sesiones de actividades de enriquecimiento (3:30-4:30 y 4:30-5:30) y una botana a las 5:30. Transporte de vuelta a casa en el autobus escolar a las 6:00 p.m.
Estas clases y las comidas se ofrecen en forma gratuita a los estudiantes en 2017.
La seguridad y el bienestar de su hijo(a) es muy importante para nosotros. Ofrecemos una serie de supervisión en el campo de actividades de enriquecimiento. (ver programa adjunto)
Si tiene preguntas o inquietudes, por favor contactese conmigo.
Catherine Malinis
cathrinem@mfs.email (503)201-3358